Best Ski and Snowboarding Helmets for 2018-2019
First things first. Wear a Helmet. The great debate between all Snowboarders is to Helmet or not to Helmet? And this debate gets answered perfectly by one of our very best riders: "I used to think helmets were lame, until I ran into a tree and got a concussion. Concussions are lame; helmets are not." Below you will find our staff's current Top 10 Best Snowboarding Helmets for 2017-19.
It's important for every Skier and Snowboarder to find the perfect helmet to suit their needs. It's also important to know that not all helmets are alike. That means, don't think that a Bike Helmet or a Skateboarding Helmet will suffice. Just like you wouldn't wear flip flops to a gym, you shouldn't wear anything other than a ski/snowboarding helmet when you're on the hill because they have specific features like ear coverage, moisture wicking, and temperature-sensitive materials.
The same rules apply for our Helmets as they do our Snowboarding Goggles in our Top 10 Best Goggles for 2017-2019. We reviewed all of these helmets with comfort, durability, construction quality and design in mind. These are among the best Helmets out there, and anytime something better comes along, we will definitely alter this list with the most up-to-date knowledge our team has. Choosing a helmet that's right for you can be somewhat intimidating, but this Top 10 Best Snowboarding Helmets list is here to help you find the best helmet for your needs. Enjoy, and of course. . .always wear a helmet!
Our Top Rated Snowboard Helmets
---
---


---
How-To:  Buy Snowboarding Helmets
---
One of the most important, but often overlooked pieces of Snowboarding Equipment one needs is a Snowboarding Helmet.  Even taking a tiny hit to the head without a helmet can completely derail your season.  It's best to not take a chance.  There are a number of key things you should look for when you are choosing the right ski helmet.  Here are a few features to look out for in your helmet:
---
Helmet Construction: 
Snowboarding Helmets are usually made with EPS (Expanded Polystyrene).  However, brands are coming up with more unique structures and below are a few examples:
EPS (Expanded Polystyrene) – This tough, rigid foam is the most popular construction material used in snowboarding helmets.  It's a versatile material that can take high force impacts and have hard ABS shells easily attached to them.  The foam usually receives a certification of  CPSC, ASTM 2040, EN 1077, and EN 1078.  However, most EPS helmets are designed to take a single impact. This means that they often need to be replaced after any major fall.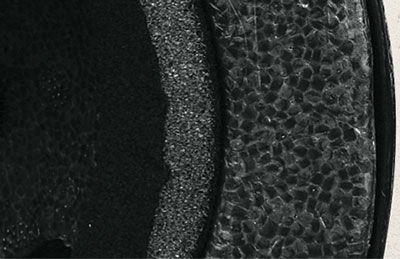 G-Form RPT (Reactive Protection Technology) – G-Form Helmets comprises of a material that changes its state when it takes an impact to dissipate energy.  In it's resting state the material's molecules slightly repel each other that make it soft and flexible.  An impact causes the the molecules to instantly connect together to absorb the energy before returning to its soft and flexible state. G-Form RPT Helmets are incredibly durable and able to take multiple impacts.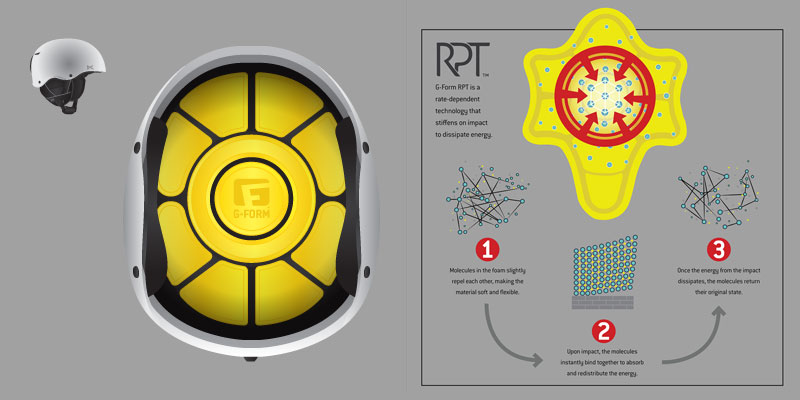 In-Mold – Popular In-Mold Helmets are considered the alternative to traditional EPS helmets and are created in one of two ways:
An EPS liner without the ABS shell attached to it is dipped or sprayed with a thinner PVC plastic.
A PVC shell is injected with polyurethane foam.
Both methods create a lighter, thinner, and lower profile helmet that achieves CPSC, ASTM 2040, and EN 1077 certification.
Koroyd – Koroyd is constructed with co-polymer thermally welded extruded tubes that absorbs and dissipates energy efficiently. The helmet is more breathable than more traditional helmets and offers maximum protection with minimal weight.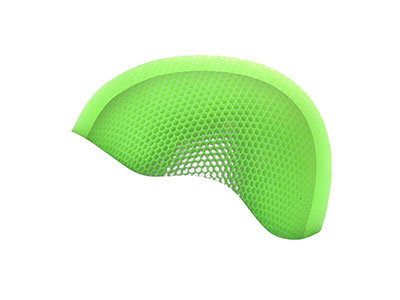 ---
Fit Adjustment:
Snowboarding Helmets come with two styles: Standard and Adjustable.  The three most common adjustable helmet types are:
BOA – a dial ratchet system that offers powerful, on-the-fly micro-adjustability and a glove-like fit around the head.  This feature is offered on higher end models and definitely worth the price.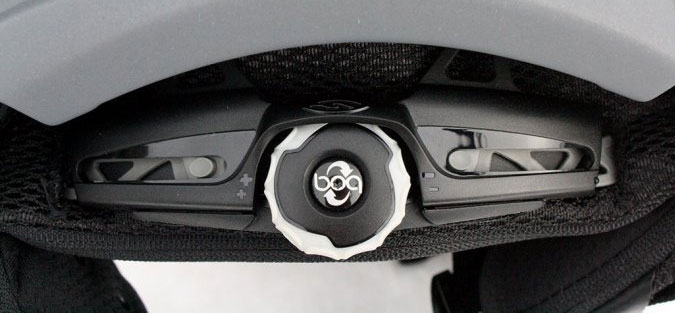 Foam Pads – These helmets have series of foam inserts of varying sizes that can be swapped inside the helmet to change the fit quickly and easily.  It's much cheaper option then the BOA system and perfect for those who like to wear a beanie under their helmet.
Sliders – These helmets come with an adjustable band within the helmet that you can adjust to make the helmet feel more snug.
---
Certification:
Helmets are constantly tested to ensure their level of protection and your safety.  There are a number of different certifications that each helmet can receive. Many helmets on this list have multiple certifications attached to them:
ASTM 2040 (American Society for Testing and Materials) – standard specification for non-motorized recreational snow sports.
CPSC (Consumer Product Safety Commission) – certification is found on BMX, Cycling, Mountain Biking, Ice Skating, Roller Skating, Scooter, and Sledding Helmets.  These helmets are tested to sustain more than one impact but should be replaced if there is any visible damage.
EN 1077 – This is the European standard for non-motorized recreational snow sports such as skiing and snowboarding helmets.  Class A helmets protect the top, rear, ears, and sides of the head. They are also able to withstand an impact from a drop of 75cm.  Class B helmets protect the top and rear of the head and can withstand a drop of 27.5cm.  Most of these helmets are made with EPS or In-mold liners and ABS or PVC outer shells.
EN 1078 – This is the European standard for biking, rollerskating, and skating helmets.  These helmets are made with EPS or In-mold liners and ABS or PVC outer shells.
Snell N-94 – US standard for non-motorized sports such as skateboarding and rollerskating.
Snell S-98 – US standard for skiing and snowboarding.
EN-1080 – Similar to E 1078 but specifically for children's cycle helmets.
Snell B 90A | B-95 | B-90 | B-90TT | B-95TT – US standards for different cycling activities.
---
Ventilation:
Vents are needed to help your head stay cool after a long day of skiing or snowboarding.  It may sound counter-intuitive being in cold weather, but eventually your head gets hot and sweaty from wearing a helmet.  Most helmets will have passive vents that will allow air to flow freely through the helmet as you ride.  The best helmets will have adjustable vents with lever that allow you to customize the amount of air coming in.
Another key feature to pay attention to is to see if your goggles line up with your helmet vents.  Most manufacturers will make sure that their helmets and goggles work in sync with each other by creating channels that meet between the goggles and the helmet. This helps keep a constant flow of air between them, preventing fog.
---
Other Features | Accessories:
Audio – Some helmets will come with the ability to have speakers to be placed in their ear pads.  A select few, such as the K2 Diversion Ski Helmet, will already have them included.  If some helmets don't have audio-capable ear pads, its fairly easy to replace them with those that are.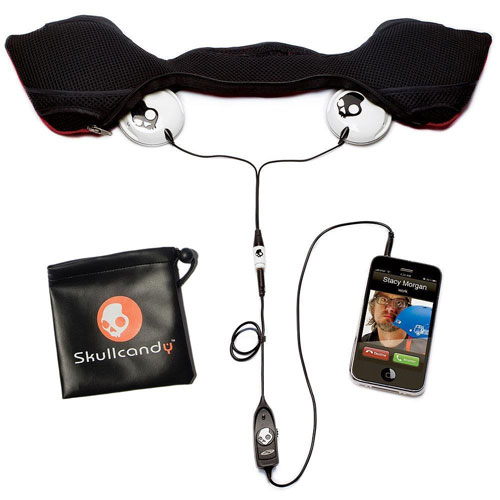 Camera Mount – With the rise in popularity of helmet-mounted action cameras such as GoPro, some helmet styles will have built-camera mounts for the GoPro to attach to, such as the Giro Range Snowboarding Helmet.
Goggle Clip – Most helmets have a clip in the back that locks-in the goggle strap to the helmet.  Many of us at powderheadz.com have taken a few tumbles here or there and it is nice not to 'yard-sale' all of your equipment when you fall.
Liner – Some helmets will have detachable liners and/or ear pads which are usually washable.  And please, wash them.  If you're snowboarding or skiing often, they end up pretty funky.
---


---